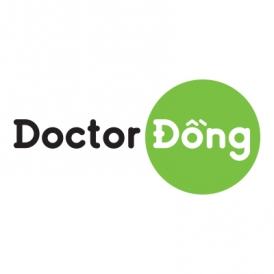 C&B Officer
CÔNG TY TNHH MTV TƯ VẤN TÀI CHÍNH LGC
1 tháng
0 lượt xem
Thông tin cơ bản
Hình thức làm việc
Toàn thời gian cố định
Toàn thời gian cố định
Mô tả công việc
In charge of all tasks relating to Compensation and Benefits, Employee Relations areas including:
1. Payroll, Allowance, Bonus
- Consolidating and checking timesheet data of employee monthly.
- Calculating payroll, bonus monthly and preparing salary bank transfer
- Making all related reports as requested.
2. Personal income tax
- Making declaration of personal income tax quarterly, annually.
- Releasing certificate of personal income tax withholding for employee as requested and making report about using certificate for Tax Organization quarterly.
- Registering personal income tax code for employee. - Registering dependent personal income tax code and tax relief as requested by employee.
3. Compulsory Social Insurance (Social – Health – Unemployment)
- Handling and preserving social insurance book of employees.
- Executing all procedures related to sickness regime, maternity regime as regulated by Law on Social Insurance and making all the monthly, quarterly, annual reports to Social Insurance Organization.
- Reconciling cost with Accounting Department to ensure all figures are accurate.
- Ensuring all payments for Social Insurance Organization are made timely and accurately. 4. Employee Relations - Updating HR information system.
- Managing employee's document related to personal document, labor contract, appendix.
- Keeping track of employee's probationary period, labor contracts, appendix.
- Preparing labor contract, appendix, agreement and other documents as requested.
- Follow up monthly payment and updating required labor and expenses report for Trade Union Department relating to Trade Union issues.
- Designing and releasing human resources memorandum to keep employees updated on new policy of the company or new regulation from the government.
- Submitting Labour Use Report to Labour Department quarterly.
- Registering Company Regulation, Payroll Structure, Allowance Structure and updating changes (if any).
- Consulting employee on compensation and benefits policy, internal regulations, memorandum of company as requested.
- Other tasks as assigned.
Phúc lợi
- 100% salary during 2 months of probationary period
- Social Insurance under Labor Law. - 24/7 healthcare
- Other benefits as regulated by the company
Yêu cầu công việc
- Bachelor's Degree is required.
- At least 2 - 3 years of experience within the C&B Area.
- High sense of responsibility, hard working
Thông tin công ty
Đánh giá công ty
Mời bạn nêu cảm nghĩ về công ty hoặc công việc này
Đánh giá
We use the class nav-pills instead of nav-tabs which automatically creates a background color for the tab
We applied clearfix to the tab-content to rid of the gap between the tab and the content
We use css to change the background color of the content to be equal to the tab
We use css to change the background color of the content to be equal to the tab